The Gulf Stream Magazine Summer Writing Contest is open to writers of fiction and poetry. The winner in each genre will be awarded $250.
The 2017 contest judges are Jennine Capó Crucet (fiction) and Denise Duhamel (poetry).
Publication:
The winning story and poem from the 2017 contest will be published in a special summer issue of Gulf Stream Magazine and each winner will receive $250. Five finalists will be announced in fiction and ten poems in the poetry category. All finalists will be eligible for publication. Being a finalist does not guarantee publication. Entry fee for the contest is $7.
Fiction: Under 5,000 words
Poetry: 1-5 pages
–Contest opens for submissions on 6/1/2017 and closes on 8/1/2017.
–Please submit via Submittable.
–No entries via email or mail will be considered for the contest.
–Submitted work must be original and previously unpublished in any form.
–Please submit a cover letter with a short bio.
–Entry to the contest is $7.
–Please direct all questions or comments to gulfstreamlitmag@gmail.com.
We only accept submissions through Submittable. Follow the link below to submit: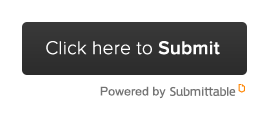 About the Judges:
Jennine Capó Crucet is the author of two books: the novel Make Your Home Among Strangers, which was a New York Times Editor's Choice book, the winner of the 2016 International Latino Book Award, and was cited as a best book of the year by NBC Latino and the Miami Herald; and the story collection How to Leave Hialeah, which won the Iowa Short Fiction Prize, the John Gardner Book Award, and the Devil's Kitchen Reading Award. A Contributing Op-Ed Writer for the New York Times, her writing has appeared on PBS NewsHour, the Los Angeles Review, and elsewhere. She's the winner of an O. Henry Prize and the Picador Fellowship. Raised in Miami, she currently teaches at the University of Nebraska in the Institute for Ethnic Studies and the Creative Writing Program.
Denise Duhamel's most recent book of poetry is Scald (Pittsburgh, 2017). Blowout (Pittsburgh, 2013) was a finalist for the National Book Critics Circle Award. Her other titles include Ka-Ching! (Pittsburgh, 2009); Two and Two (Pittsburgh, 2005); Queen for a Day: Selected and New Poems (Pittsburgh, 2001); The Star-Spangled Banner (Southern Illinois University Press, 1999); and Kinky (Orhisis, 1997).  She and Maureen Seaton co-authored CAPRICE (Collaborations: Collected, Uncollected, and New) (Sibling Rivalry Press, 2015). Duhamel is a recipient of fellowships from the Guggenhiem Foundation and the National Endowment for the Arts. She is a professor at Florida International University in Miami.
>via: https://gulfstreamlitmag.com/contests/?utm_content=55686717&utm_medium=social&utm_source=twitter