Posted: 
YZ and Her 'Amazone'
Warrior Women On
Senegalese Walls
According to historical accounts of the First Franco-Dahomean War, in the 1890s it was the highly trained military women who were chopping off the heads of the French. Sometimes while they slept.
French Street Artist YZ Yseult has begun her own campaign to pay tribute to the fierce female fighters of the 19th Century West African country of Dahomey, who are more commonly referred to as Amazons. A startling narrative of female power not often heard today for some, but as YZ is researching her own history as a descendent from slaves, her portraits reflect a personal impetus to tell these stories with a new force. She has named this series of strong warriors on the street "Amazone".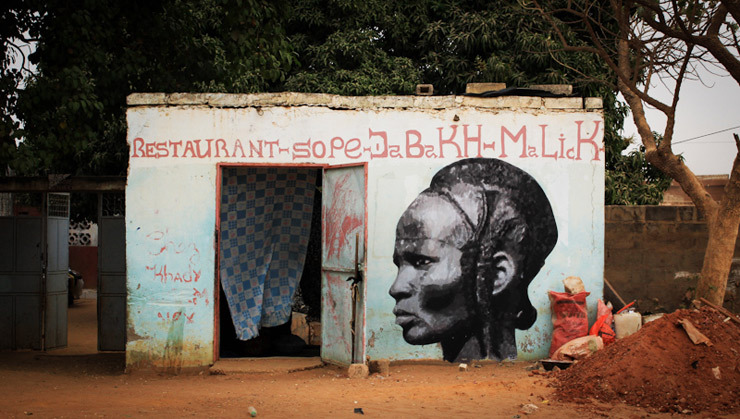 Back in her former Senegal now to do research for the project, she says there are many female figures who we may not know of in current times, but who may provide crucial inspiration, possibly bolstering the confidence of women in 2015 to advocate for their positions and opinions. "I want to show warriors from ancient times; revolutionists, anti-colonialists, intellectual women who have written the story of Africa. We need figures to be proud of our roots, to keep fighting for our rights, and to write the story of tomorrow."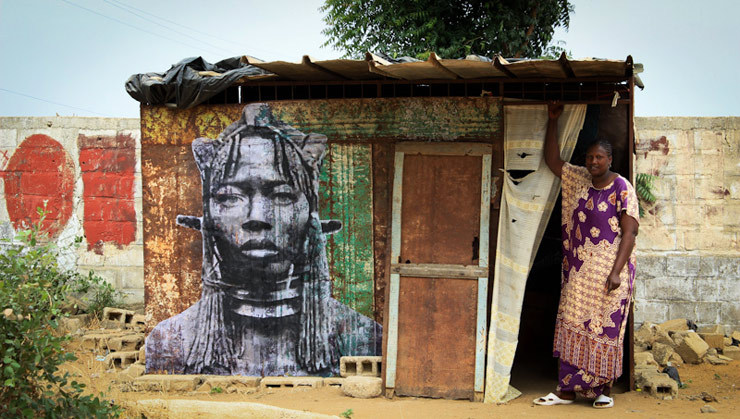 Wheat pasted on walls in a few cities on the west coast of Senegal, south of Dakar, these proud figures project images of strength and determination even when placed on the corrugated metal of small humble structures. "Many times these small handmade metal shops are owned by women for selling breakfast or bread," she says of the hut-like edifices. 
"While doing research on women in Africa, I have been compiling a photographic archive," she says. "I've been searching for the places that could come into resonance with the subject. I'm looking for locations that communicate the historic perspective of the project as well as those that may draw a parallel with present issues."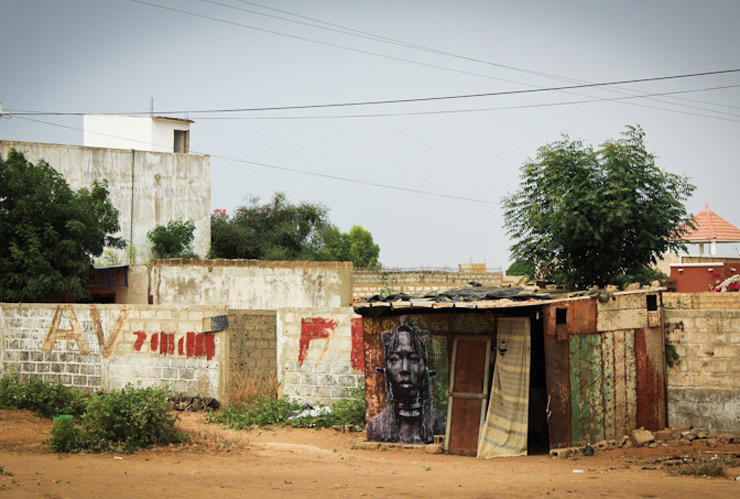 The campaign is only a few months old, but it is a work in progress and YZ is sure to discover more as she continues to research over the next two, possibly three years. She says she is strongly moved by what she has learned about women who emerged as slaves and from slavery and she feels a connection to that history.
"Many women have fought for their rights and the rights of their people, yet few of them have been recognized for their achievements and many stayed unknown," she says. "To know where we are going we need to know where we have been, and these stories are important to educate the next generation, especially women."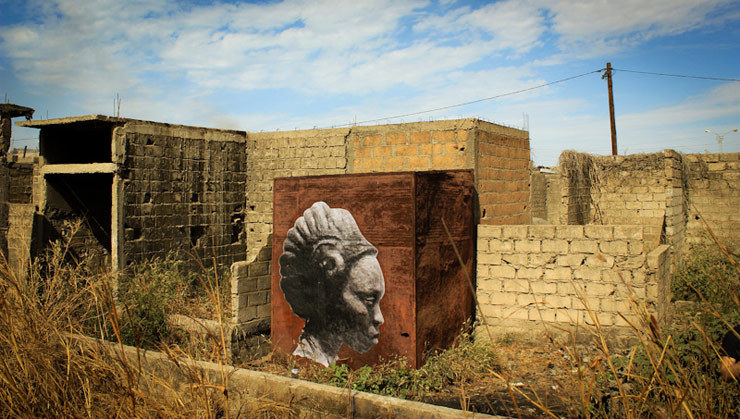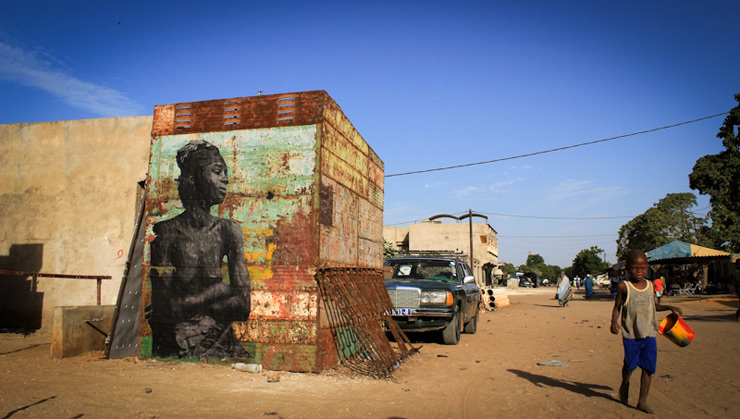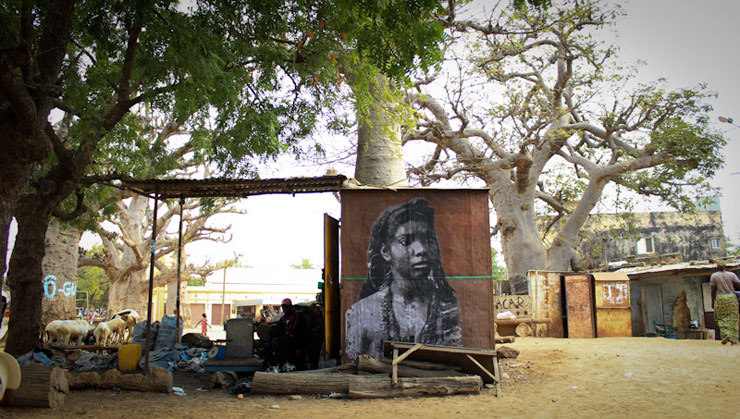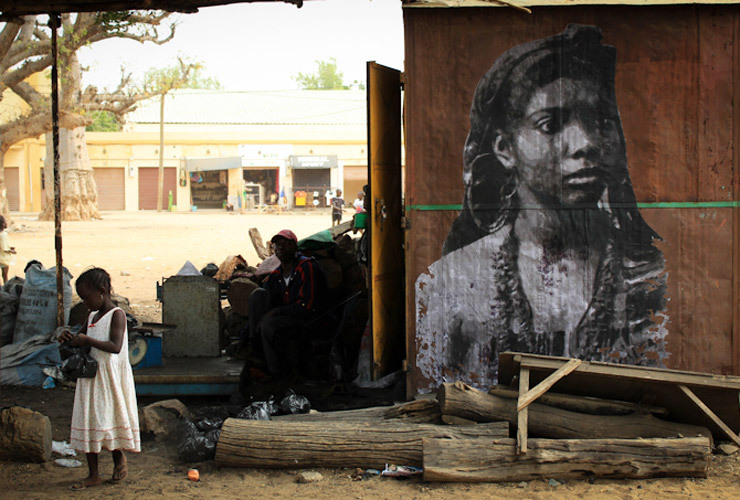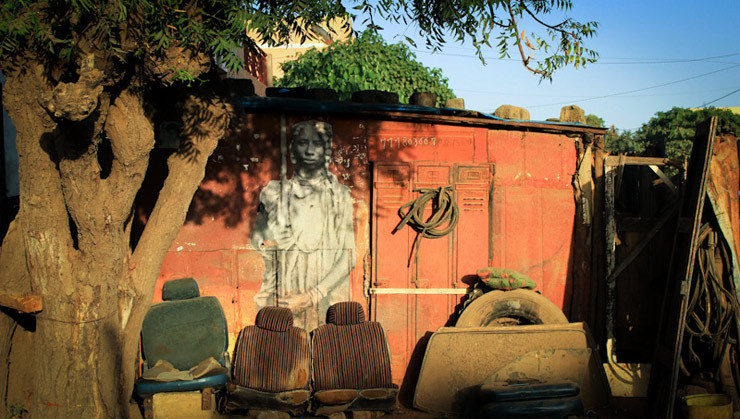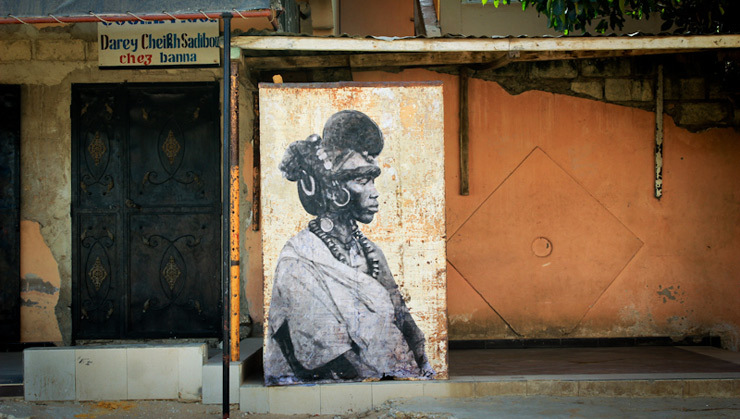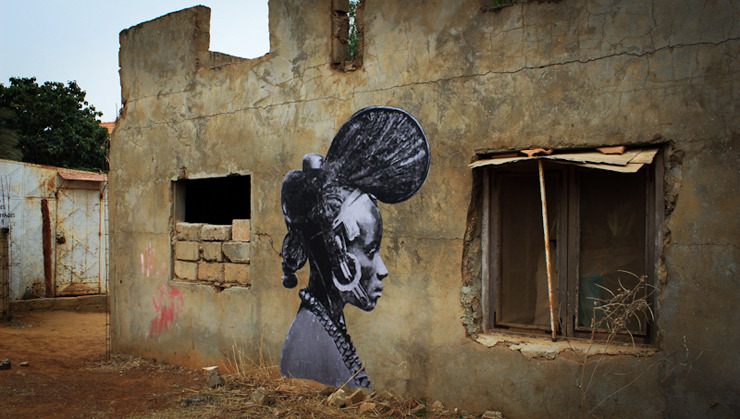 <<>>><><<>BSA<<>>><<<>><><bsa<<>>><><<>BSA<<>>><<<>><><bsa
Please note: All content including images and text are © BrooklynStreetArt.com, unless otherwise noted. We like sharing BSA content for non-commercial purposes as long as you credit the photographer(s) and BSA, include a link to the original article URL and do not remove the photographer's name from the .jpg file. Otherwise, please refrain from re-posting. Thanks!
<<>>><><<>BSA<<>>><<<>><><bsa<<>>><><<>BSA<<>>><<<>><><bsa
This article is also posted on Brooklyn Street Art.
>via: http://www.huffingtonpost.com/jaime-rojo-steven-harrington/yz-yseult_b_6466122.html?utm_hp_ref=arts