Thursday 1 December 2011
World Aids Day:
meet Uganda's forgotten women
– in pictures
Photographs: Carol Allen Storey
To mark 

World Aids Day

, photographer Carol Allen Storey captures the beauty and resilience of the women of Hamukungu, a poverty-stricken fishing village in Uganda. All her subjects are widows driven into the sex trade, all living with HIV. They share the tragic circumstances of their lives with touching frankness.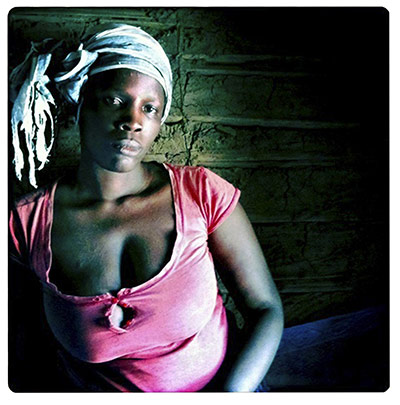 Angelina Muhindo is 35 years old, a widow with three children
'When I learned I was HIV positive, I wasn't surprised – my husband died of the virus. Virtually all the fishermen in the village have HIV. The sex trade is a means to an end. It does not embarrass me. It is common for men to beat women, especially when they are drunk. We remain silent, fearing they will no longer be our clients'
#####################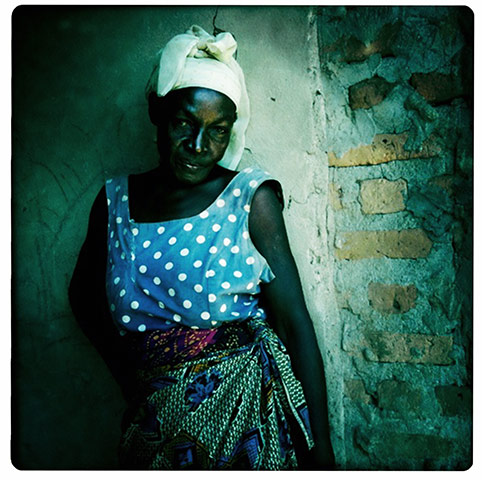 Alice Kyomugsha is 52 years old, a widow with seven children
'I trade sex for food. A man for the night, food for the day. I also earn money from collecting firewood. In the Queen Elizabeth National Park it is illegal to take wood so I have to bribe the rangers, who are all corrupt. Some women have been eaten by lions'
#####################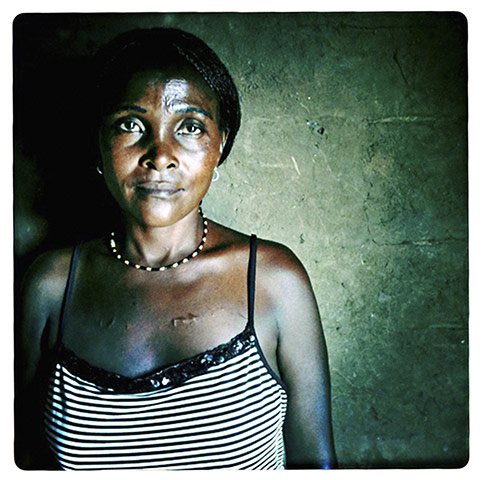 Scovia Kapaska is 33 years old, widowed twice, with six children
'Look at this dust bowl of a village – it has no trees, no soul. It's sad because the village is surrounded by the lush plains and forests of the Queen Elizabeth National Park but we are forbidden to enter to collect firewood. The rangers beat and rape us. We are prisoners on the shore of Lake George'
#####################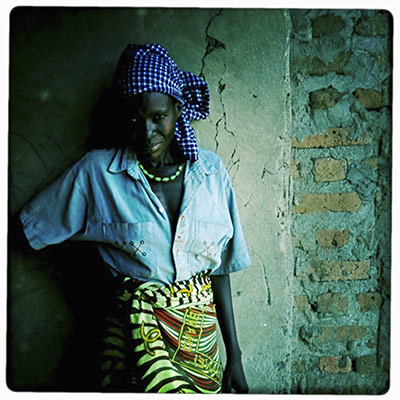 Angelina Muhindo is 35 years old, a widow with three children
'When I learned I was HIV positive, I wasn't surprised – my husband died of the virus. Virtually all the fishermen in the village have HIV. The sex trade is a means to an end. It does not embarrass me. It is common for men to beat women, especially when they are drunk. We remain silent, fearing they will no longer be our clients'
#####################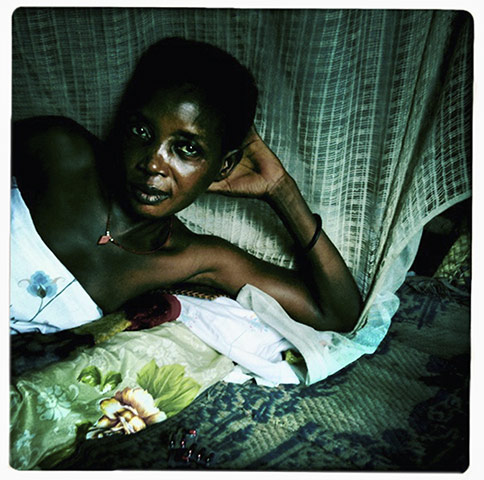 Kellen Kenyange is 36 years old, a widow with four children
'My husband was a soldier who died in battle some years ago. I have a growth in my private parts which is agony when I have sex, but I need the money so I endure the pain. I think I will die because I cannot afford treatment'
#####################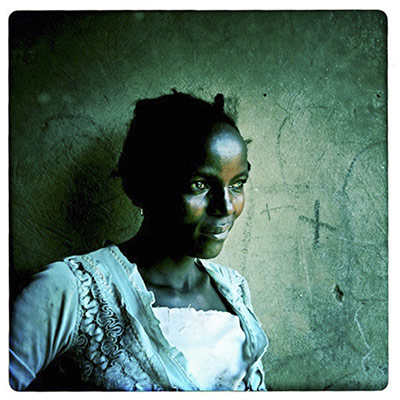 Grace Mbabazi is 33 years old, a widow with three children
'I hunt for men and tell them I want sex. If you satisfy a man, you satisfy your hunger. Here in the village, virtually all the women are sex workers – even the grandmothers. We are desperate to feed our hungry children. My plan is to earn as much money as possible so that my children will attend school and not be illiterate'
#####################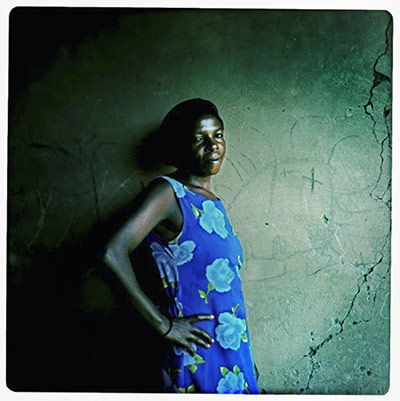 Agnes Makaseta is 43 years old, widowed twice, with six children
'Stigma is not an issue in this village because we all have Aids. It's because men refuse to wear condoms or be tested. I have to do my business with the children in the room because there is no other place. Sometimes I do laundry but earn only pennies, not enough to feed my family'
#####################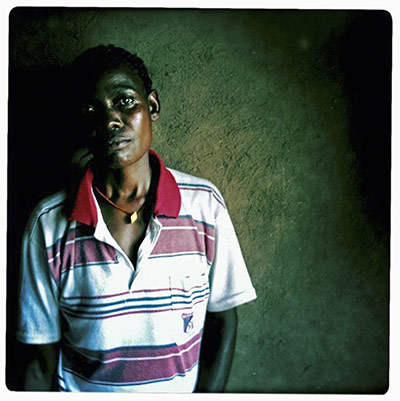 Valantina Mbabazi is 34 years old, widowed three times, with one child
'I was married at the age of 12. My parents were poor and they needed the money from the dowry. He was cruel and raped me but I could not complain. He died of Aids. As did my second husband. We had two children but sadly my little daughter passed away a few months ago – I couldn't afford the bus fare to take her for treatment'
#####################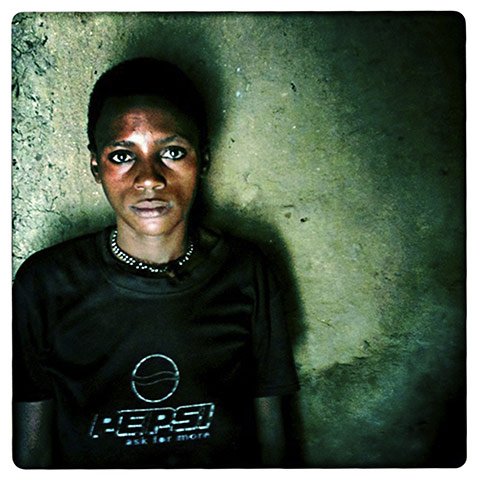 Avaisi Asimwe is 26 years old, widowed three times, with two children
'I have been married three times. All of my husbands and two of my babies died of Aids. I have no bed and sleep on the earth with my young daughter and baby son. Some days I have no money to buy food and we go to sleep hungry'
#####################
>via: http://www.theguardian.com/global-development/gallery/2011/dec/01/world-aids-day-uganda-women#/?picture=382662173&index=0